Sale!
One Step Hair Dryer Brush
$69.99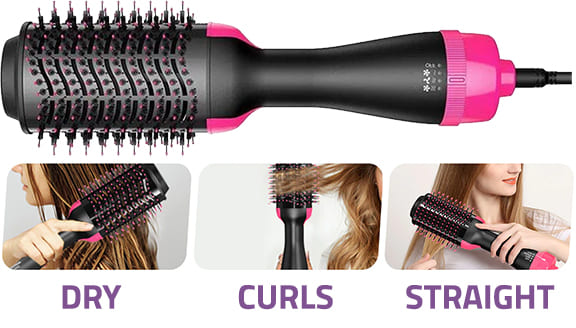 The latest hair styler features hot air and 3 speeds between high, medium, and low speed.
It gives the hair more density and its use is enough to create a beautiful natural hairstyle, as it moisturizes the hair and makes it softer and shinier.
It gives your hair a thick, soft, silky, and shiny look.
You can use it to style your hair straight or wavy.
Use on wet and dry hair, as it relies on negative hair ions to dry out water droplets faster.
It is forbidden to use it on hair with oils or creams.
1200 watts.

Description